Sweating your way through the long, sleepless summer nights can be a nightmare, but that's
nothing compared to the pain felt after a three-month stint of relying on your air conditioner and
receiving your quarterly electricity bill.
Although while a good majority of Aussies will be keeping cool over the summer months, they'll be
anything but chilled when they find out just how much money they're actually spending in order to
beat the heat.
A Finder survey of 2017 participants found that a quarter of Australian families will waste $578 this
summer simply by leaving their air conditioning running when they're not home.
Those who forget to turn the air con off, or purposely leave it running for a cool reception when
they arrive home, waste an average of 4.1 hours in energy per day, amounting to a stunning $1.3
billion spent on cooling empty homes in 2.3 million households around the country.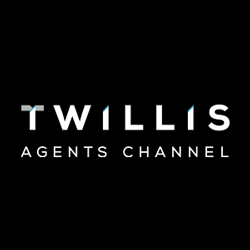 The Finder survey reports that an average split cycle air conditioning unit consumes 5kWh and
costs 2.7 cents to run per minute, meaning the price of avoiding a balmy, restless 9-hour night can
cost up to $15 per night.
Bessie Hassan, Money Expert at finder.com.au says that financial consequences of cooling the
house are forgotten when the heat becomes too much to bear.
"When faced with a heatwave and temperatures as high as 40 degrees, we don't usually think of
our electricity bill some three months away – we just want to instantly cool down," said Hassan.
"But after a few scorchers, this way of thinking can leave you with post-summer bill shock."

Generation Z (18-22 year olds) are the biggest energy-wasting culprits, keeping the cooling
running for an average of 5.6 hours a day while not home, with Baby Boomers (4.2 hours),
Millennials (4 hours) and Gen X (3.6 hours) to too far behind.
According to the survey, women are more prone to binging on cooling, wasting an average 253
minutes per day compared to men who waste 233 minutes.
South Australia (4.9 hours) and Western Australia (4.6 hours) are the states with the most people
looking to beat the heat, while New South Wales is actually the best-performing state in terms of
energy wastage, with the average person clocking up only 3.8 hours per day.
---
RELATED COVERAGE
These Breathtaking Structures Are Competing to Become World's Best Building