When you own a mansion worth $5 million and you're looking to sell it, you'd surely want to go through a reputable real estate company.
But try telling that to an anonymous millionaire from Devon in the United Kingdom who is holding a competition to give away his $5 million mansion to one lucky person – and all they have to do is purchase an $18 raffle ticket.
And if the gargantuan house isn't enough, the tycoon is also throwing in a Rolls Royce, a stocked wine cellar, a gardener, a housekeeper and $87,000 cash to go with it.
If you're thinking the proposition is too good to be true and must be some sort of scam, you aren't alone – however we can assure you it's nothing of the sort.
The anonymous seller has stated that the purpose of the competition is to "have some fun," and that every $3.50 from every ticket sold will be donated to charities such as the British Red Cross, Help For Heroes and the Make A Wish Foundation.
The owner also revealed he was looking to walk away from his four-bedroom hideaway with as little possessions as possible, meaning the lucky winner will also receive all the furniture currently inside the house.
The four-bedroom hideaway is complete with a golf course, pool, gym and granny flat, as well as hundreds of unopened bottles of wine.
"We've had some wonderful times in the house, which we designed and built ourselves," said the man.
"However, we have two grandchildren who live four hours drive away and we want to be closer to them. We thought that selling the house through a competition would be a fun thing to do and would mean we could raise money for some of our favourite charities.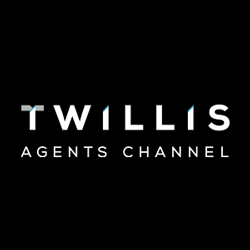 "We don't want the hassle of moving everything out," he said. "We just want to walk out with our clothes, personal possessions and family photos."
The owners are hopeful of selling more than 500,000 raffle tickets by the close of the competition in November, 2019, which would net an incredible $9 million.
Jason Suckley, CEO of the Make-A-Wish-Foundation, said the prize was a once in a lifetime opportunity.
"It's difficult to imagine a more spectacular prize for the lucky winner," he said.
However for all Australian residents, this is where your luck ends – unfortunately the competition is only open to residents of England, Wales and Scotland.
---
RELATED ARTICLES
Check Out the Incredible 123-Room Mansion is on the Market For $266 Million
These Bizarre Japanese Houses Are Made of Plastic and Can Survive Earthquakes