A quarter market analysis from international estate agency Winkworth has listed tax and Brexit as the driving forces behind the currently cool UK property market which has slowed down following a pick-up toward the end of 2017.
Potential sellers and buyers – particularly investors – have been holding off on plans until political uncertainty eases and there's a clearer idea of what the state of the property market will look like post-Brexit, which is due to come into effect on March 29, 2019.
However, despite sentiment in the UK being different to this time four years ago there is clearly still stability in the overall market, which according to a new property market forecast is set to recover and ultimately prosper in the long-term.
Home prices in the UK are expected to rise by almost 15 per cent over the next five years, adding £32,000 to the price to the price of the average home by 2023, said Savills who carried out the research.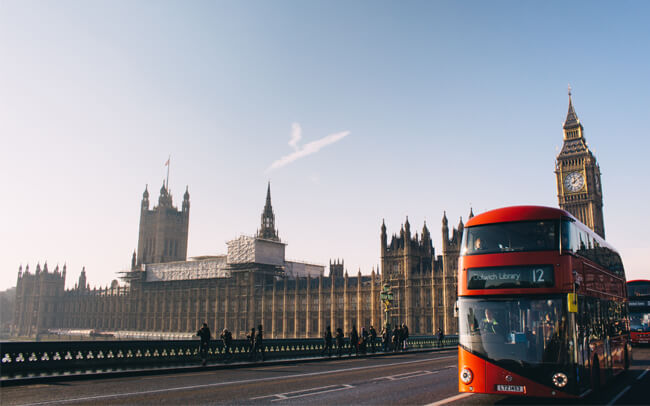 In a reversal of the trends seen over the past decade since the financial crisis which saw housing prices in London rise by 72 per cent, Savills expects the biggest price rises to occur in the North West of England, especially in Manchester which continues to draw young professional buyers and investors.
Savills predicts prices will rise 21.6 per cent in the region between 2019 and 2023. Conversely, London home prices are expected to rise 4.5 per cent during this same period.
In January, Carrie Law, CEO of Chinese property portal Juwai.com, revealed that Chinese buyer enquiries into Manchester were a stunning 255.6 per cent higher than in the same month a year earlier.
"Manchester currently has the greatest dynamism and momentum in attracting Chinese buyers and has gained buyer share quickly," said Law.
One of the major beneficiaries of this electric growth will be the soon to be built £200 million residential development MeadowSide, which will deliver a total of 756 one, two and three-bedroom apartments, penthouses and townhouses to the heart of Manchester.
"MeadowSide is the first step towards the groundbreaking regeneration of the Northern Gateway breathing new life into the biggest green space in central Manchester," said Gavin Taylor, regional general manager at Far East Consortium, the project's developers.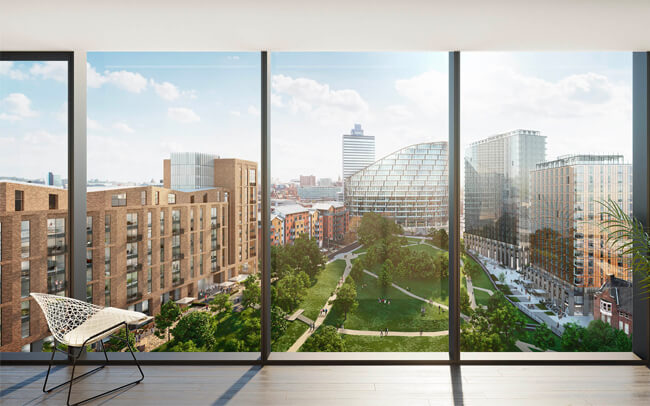 With the average price of a home in London currently worth £429,000 and the average income sitting at £76,000, stricter mortgage lending limits means that Londoners would still need a deposit of £123,000 to buy an average home, explaining the slower comparable growth amid lingering Brexit-related cautiousness.
"Brexit angst is a major factor for market sentiment right now, particularly in London, but it's the legacy of the global financial crisis – mortgage lending in particular – combined with gradually rising interest rates that will really shape the market over the longer term," said Lucian Cook, Savills head of residential research.
"That legacy will limit house price growth, but it should also protect the market from a correction."
While London's price growth won't be as super-charged as that of the north, a 4.5 per cent price rise over the next five years will make three new developments coming to the capital – The Tannery, The Three Waters and The Glass House – very attractive options for locals and investors alike.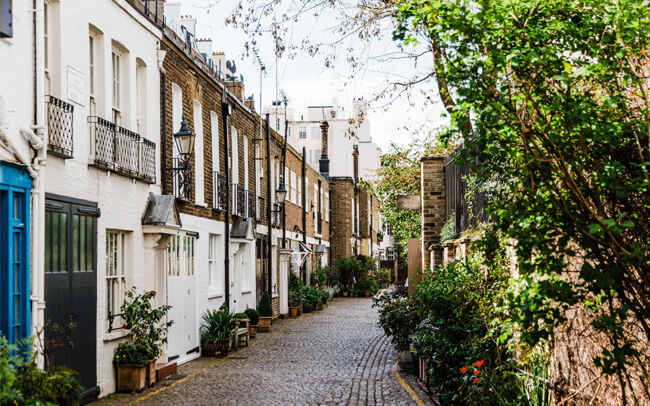 Boasting a vibrant cultural scene like no other, four extremely well-connected airports and some of the world's most famous, recognisable landmarks, London will remain a global city which is hard to beat for business, family and lifestyle.
With London's housing market currently sitting at a below-average price point with the likelihood of growth in coming years, the high levels of luxury and affordability of these three developments present an almost irresistible opportunity for those looking to purchase property in one of the world's most elite cities.
London's prime market consisting of the city's most expensive properties is also expected to see a strong growth in the years to 2023 with a predicted price growth of 12.4 per cent. Savills notes that is because high-end buyers in this market are more likely to be paying cash thus will be unaffected by mortgage regulations.
According to research by UK-based international estate agency Hamptons, foreigners purchased more than 50 per cent of all properties for sale in the most exclusive areas of London in H2 2017, and given the state of the current market and the prediction of growth, overseas investment will likely only increase.