The year's 1973 and the Sydney housing market is the strongest in the country with a median house price of $27,400. Canberra ($26,850) is sitting just below, with Melbourne ($19,000) not too far behind. The dream of owning a comfortable and spacious home is still very much within reach for the average Aussie.
Almost 50 years on – now with much higher digits and another set of zeroes – property prices have soared to an average price of $1.11 million in Sydney, $882,000 in Melbourne and $749,865 in Canberra; the once commonly-held Australian dream slowly slipping away.
Australia now finds itself with an underlying housing affordability problem. While house prices have risen at an average of 2.7 per cent per annum since 1960, combined household income has only risen 1.9 per cent per annum in that same time.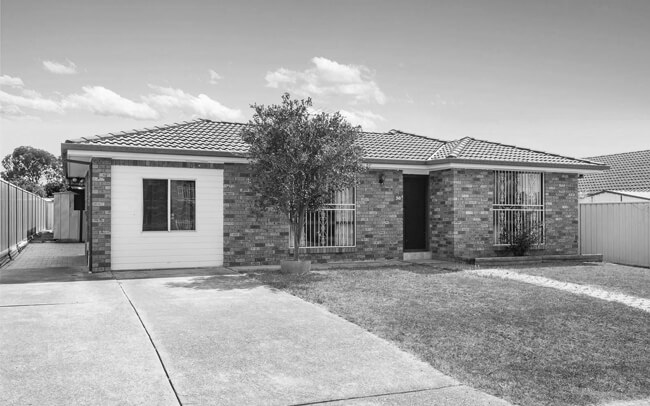 With many people now finding themselves priced out of owning a home in Sydney's CBD and its surrounding suburbs, the more rural, western regions of Sydney are now shaping up as highly attractive options for home buyers and investors alike.
Make no mistake about it: Western Sydney is going to be an absolutely booming, vibrant hub in the years to come, a key cog in the wheel of greater Sydney's overall growth.
The National Growth Areas Alliance (NGGA) predicts the population of Sydney's west will inflate to 9.9 million by 2036, the government is investing millions of dollars into future infrastructure in the region, and the new Western Sydney Airport in Badgerys Creek is due for completion in 2026 which will create more than 60,000 new jobs in the coming decades.
According to CBRE, the price of a 2-hectare block and 10-hectare block of land in the Western Sydney Priority Growth Area have grown 32 per cent and 24 percent respectively year-on-year since the announcement of the airport back in 2014.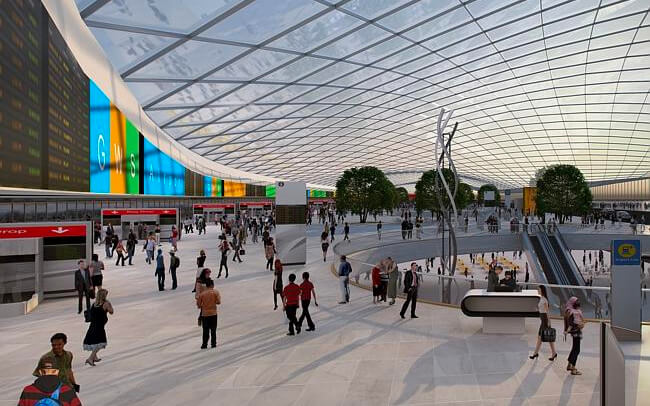 This growth is more than double that of Sydney's increasing median house price which has risen by an average of 14 per cent year-on-year over the same period.
One of the major beneficiaries of the predicted growth in the wider region is the suburb of Spring Farm, currently in the process of strong suburban redevelopment and home to Orchard Heights, a soon to be built residential estate in Sydney's south-west.
Orchard Heights will offer 74 DA approved blocks spread over 13 unique traditional and contemporary designs with a selection of three and four-bedroom homes, a perfect reflection and fusion of Spring Farm's tranquility and urban vibrancy.
Located at 71 Springs Road in the Camden Shire with homes starting from just $619,000, Orchard Heights is a rare offering considering the quality of the development and the brilliant lifestyle attached to it.
Developed by Metro Property Development, one of the nation's leading residential developers, general manager Phil Leahy says Orchard Heights' peaceful surroundings and nearby amenities have garnered a lot of interest from buyers.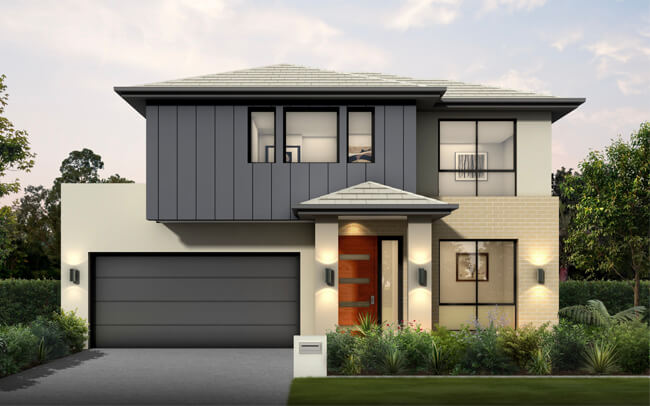 "Orchard Heights offers a wonderful opportunity for growing families, bringing together rural tranquility and urban vibrancy," said Leahy.
"We've already had a lot of interest from buyers drawn to the nearby reserves, lakes and highly regarded schools and childcare centres."
Each home has been designed with carefully selected finishes to create inviting, stylish and highly functional interiors, with large, open-plan living and dining areas perfect for effortless entertaining.
Orchard Heights is only 60 minutes from Sydney's CBD, but with such a relaxed pace of life and everything you could ever possibly need only a short distance away – Macarthur Square Shopping Centre, Liverpool Hospital, Western Sydney University, The Australian Botanical Garden and easy accessibility to public transport to name a few – don't be surprised if you never want to leave.
Take a leisurely walk through Spring Reserve to the picturesque Spring Lake or have a night out at one of the many multicultural restaurants in the Narellan Town Centre – whatever you choose to do, the natural beauty and urban convenience of Orchard Heights makes every moment one to remember.
Spring Farm is a rapidly expanding suburb whichever way you choose to look at it: the population is set to double by 2036, a new train station at Narellan will significantly transform the area's accessibility, and the NSW Government is planning to expand the existing 2,200 hectare Western Sydney Employment Area to more than 10,000 hectares making it the biggest employment zone in New South Wales.
The growth and underlying values in Spring Farm's housing market is consistent with the current state of the suburb's rental market. The median weekly rent of a three-bedroom house has risen by $30 per week, and a four-bedroom home by $35 per week, over the past five consecutive September quarters.
Currently offering an attractive gross rental yield of 4.4 per cent combined with a miniscule vacancy rate of just 2.7 per cent, it's clear there is – and will continue to be – high demand for rental properties within Spring Farm.
When the grand plans for the west finally come to fruition, Spring Farm will have developed into a thriving suburb extremely close to Sydney's second CBD and the new Western Sydney Airport.
As the serenity remains the same but the property market continues to trend upwards consistent to Western Sydney's growth, Orchard Heights is a truly special opportunity for those looking to invest in an area set to boom in the near future, and a perfect option for home buyers to build their family's future.
Although there are no properties on sale for $27,400 mirroring the Sydney property market of 1973, Orchard Heights' comparatively low entry level prices combined with its unlimited potential for growth makes it an ideal choice for first home buyers looking to entry the property market, keeping the Australian dream alive for just a little longer.