After years of unsustainable and unchained growth, 2018 will be remembered as the year the Australian property market bubble well and truly popped led by steep price declines in most capital cities.

Melbourne's housing price slide of -3.25% up until the September quarter has put the city's house prices at the same levels as those recorded in early 2017. Similarly, Sydney's house prices have fallen -6.5% over the last twelve months and a grand total of -9.6% since July 2017.

As another year passes and the nation watches in anticipation as the market moves to the next stage of the property cycle, the question on everyone's minds is where will the markets be in one, two and even three years time.

First-home buyers are currently surging back into these markets and replacing some of the demand left by cautious investors, but any price changes will immediately lead to contrasting market sentiment and buyer behaviour.

BIS Oxford Economics' recent Residential Property Prospects 2018-2021 report suggests the property market will turn around and that Australia as a whole is in for a soft landing.

According to the report, house prices in Brisbane, Perth and Canberra are expected to surge the most while the Sydney market will be the slowest in the country.

Until the market recovers, however, BIS Oxford Economics predicts property price growth will remain weak – or even decline in some markets – due to tighter lending, particularly a crackdown on interest-only loans, and record levels of development construction which will lead to an oversupply of dwellings in some states.

Brisbane, Perth, Canberra and to a lesser extent Melbourne are already feeling the effects of an oversupply of inner-city CBD apartments, however BIS believes there will be some upside from 2021 as population growth, high-net overseas migration inflows and improved economic conditions will plug the gaps caused by the current market conditions.

Here are the major talking points from the report for every capital city in Australia:

SYDNEY/

Median house price in September 2018: $1,101,532

Forecast median house price in 2021: $1,150,000

Growth 2018 to 2021: 3%

Sydney's price downturn is expected to continue for at least the next financial year with a predicted price fall of 2 per cent. Prices in the Harbour City are expected to rise just 3 per cent ny 2021, making it the slowest growth of every Australian capital city.

It's important to note Sydney has recorded a price rise of 85 per cent in the last six years, with a tremendous influx in local and foreign investment pushing prices to record highs, meaning it's only natural for prices to even themselves out.

Now with the continued drop prices drop in prices in the face of retreating foreign demand, first-home buyers are expected to be group of buyers that will put a floor under the wider market.

"By 2019/20, a combination of the correction in prices, the undersupplied market and some improvement in the economic outlook is forecast to see prices stabilise, and potentially show modest rises into 2020/21," the report reads.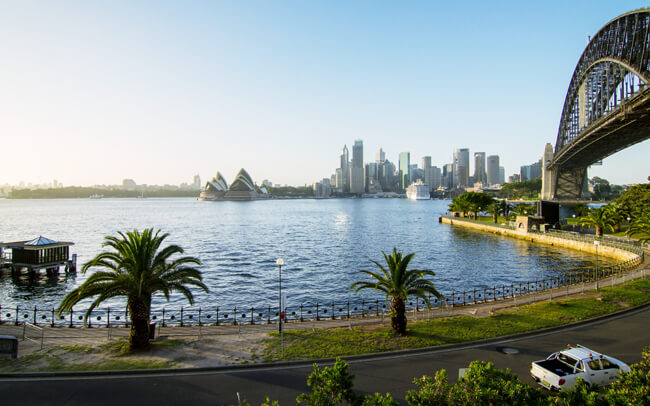 MELBOURNE/

Median house price in September 2018: $852,980

Forecast median house price in 2021: $920,000

Growth 2018 to 2021: 6%

Much like Sydney, Melbourne is also slowing down after five years of exceptional growth with house prices rising 65 per cent, hitting a peak of $892,000 in December 2017.

With unit prices forecast to fall 2 per cent over the next three years, demand for housing in Melbourne continues to be fueled by record population growth – recording a 2.3 per cent increase in population compared to the national increase of 1.6 per cent – with experts predicting it will surpass Sydney as the largest Australian city by as early as 2031.

"While new dwelling completions are forecast to continue to rise through 2018, as the large pipeline of apartment buildings under construction work their way to completion, supply will be largely met by population growth," says the report.
BRISBANE/

Median house price in September 2018: $567,376

Forecast median house price in 2021: $620,000

Growth 2018 to 2021: 13%

Brisbane is expected to experience the strongest growth out of all Australian cities over the next three years with BIS predicting prices will jump 13 per cent to a median of $620,000.

Real estate in Brisbane – despite currently experiencing an oversupply in apartments – is currently being buoyed by steady population growth and strong economic fundamentals such as large amounts of jobs, a low unemployment rate and a strong increase in interstate migrants lured by the city's comparative affordability.

"Some green shoots look they are starting to emerge in the Brisbane market. However, any upturn is likely to be delayed until economic conditions pick up and excess stock is further absorbed", the report concludes.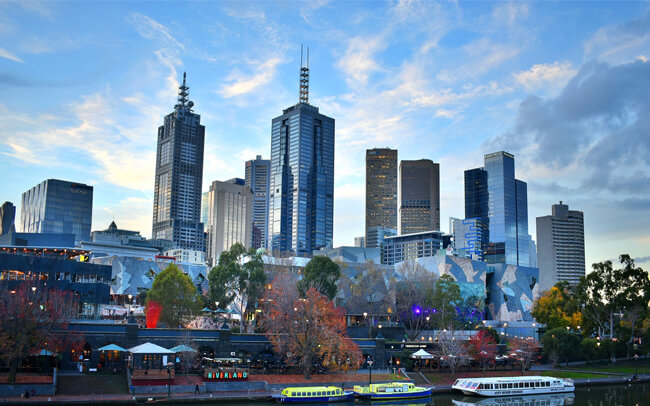 CANBERRA/
Median house price in September 2018: $740,215

Forecast median house price in 2021: $770,000

Growth 2018 to 2021: 10%

Canberra has been the nation's quiet achiever over the last five years, and the momentum is only expected to continue in the short-term with house prices forecasted to increase 5 per cent over the next year, with an overall increase of 10 per cent by 2021.

Apartments are also expected to record a price growth of 6 per cent over the next three years, with the city's vacancy rate currently sitting at a tight 0.7 per cent.
PERTH/

Median house price in September 2018: $544,609

Forecast median house price in 2021: $570,000

Growth 2018 to 2021: 10%

Perth's property market has been in a slump for over four years now, with prices declining 13 per cent since 2014. However experts are predicting the worst could be over.

"House prices in the Perth market appear to be bottoming out" according to the report, pointing to stronger levels of overseas migration and less Western Australians moving interstate.

The report warns that while prices in Perth are tipped to grow 10 per cent by 2021, that the recovery of the market would be a "long, slow grind as the city works through a significant oversupply."
DARWIN/

Median house price in September 2018: $519,260

Forecast median house price in 2021: $520,000

Growth 2018 to 2021: 5%

Darwin currently finds itself in an extremely cool market with house prices nosediving 19 per cent since June 2014, however the report expects prices will soon bottom out.

The city's oversupply means the market will remain flat followed by two years of limited growth, with house prices and unit prices predicted to rise 5 per cent and 4 per cent, respectively.
ADELAIDE/

Median house price in September 2018: $535,527

Forecast median house price in 2021: $555,000

Growth 2018 to 2021: 9%

Lacklustre population growth and weak economic conditions caused by South Australia's automotive manufacturing industry shutting down means their property market is currently subdued.

Despite a predicted 9 per cent house price growth over the coming years which will lift the median house price to $555,000 by 2021, the report states "economic conditions in South Australia are expected to remain subdued in the short term," with "purchases expected to become more cautious."
HOBART/

Median house price in September 2018: $478,491

Forecast median house price in 2021: $525,000

Growth 2018 to 2021: 8%

Hobart has surprisingly been the nation's strongest property market over the last few years, but its comparatively small small size means it can move very easily in either direction.

The city's median house price is expected to rise by 5 per cent over the next year and slow down in the following years, with more people set to make the move south due to Hobart's affordability.

---