The Hills District has transformed into one of the most sought after, booming areas of Sydney. Once previously renowned for its low-density suburbs, the construction of multiple high-density projects has given the Hills District a much needed facelift in the midst of its rapid growth. 
Baulkham Hills' increasing population has seen a flurry of high-density apartment complexes in the last five years aiming to transform the area into a social hub, while North Rocks is receiving far greater interest due to the new rail link able to get commuters into the Sydney CBD in under 30 minutes.
The appeal of the Hills comes in the form of exquisitely designed property that is not only larger than property close to the CBD, but also has a lower median price.
An example of this comes in the form of Sierra Residences, a soon to be built collection of 51 four, five and six-bedroom Torrens title and community residences, with a vast majority offering spectacular views of the Blue Mountains.
Developed by the highly acclaimed and multi-award winning Metro Group and designed by one of Australia's leading builders Creation Homes, Sierra Residences will sit in the heart of Belleville in Sydney's north-west, an area identified by the NSW Government to provide a plethora of new jobs and housing for the quickly-expanding Sydney population.
Sierra Residences boasts a sublime mix of modern architecture and design, spacious and efficient floor plans and excellent amenities, only moments away from local schools, major retail outlets and the upcoming Kellyville Train Station set to open in early 2019.
Away from the hustle and bustle of Sydney's CBD, Savills Spotlight Research Report on Residential Property reports that families with children account for nearly two thirds of residents in The Hills district compared to an average of 45 per cent across greater Sydney.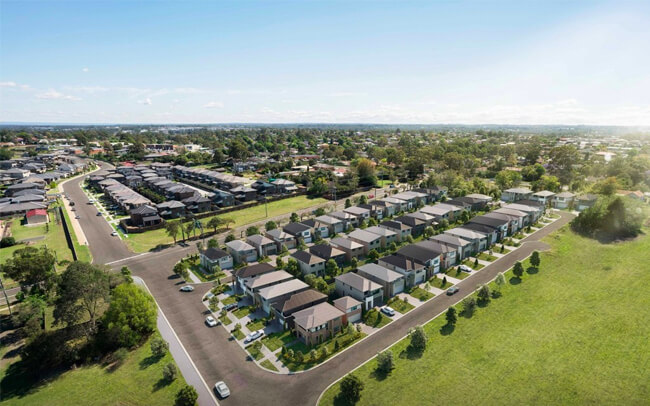 With thousands of new homes under construction, the new North West Rail Link and the upgrade of Kellyville Plaza, Kellyville's median house price has rocketed up to $1.23 million, rising almost 50 per cent from its median price of $662,500 in 2011.
Sierra Residence's stylish design alongside its perfect family address, superb ammenities and excellent connectivity make it an attractive option for everyone on the property ladder, whether you're a family looking for a home in a vibrant, tranquil suburb or a buyer looking to invest in one of Sydney's fastest growing regions.
As the new infrastructure continues to create jobs and social hubs, enhance communities and attract new developments, the Hills District has well and truly asserted its place as one of Sydney's powerhouse property areas with further growth expected over the coming years.
A version of this article was originally published on TheAgencyProjects.com.au