Gladys Berejiklian made history last weekend when she claimed victory in the New South Wales state election, simultaneously becoming the first female premier to be elected in her own right.
In an election fought over stadiums, housing affordability, Sydney's nightlife and a severely delayed tram line in the city's CBD, Berejiklian, the daughter of Armenian migrants, secured a third consecutive victory for the Coalition in a feat not achieved in New South Wales since 1971.
It was always going to an uphill battle for Michael Daley, however, who took leadership of the New South Wales Labor Party only four months ago in November 2018 following former leader Luke Foley's resignation.
Elections are notorious for causing a slowdown in the property market with many buyers and sellers opting to take a "wait and see" approach. It is often only once elections are over does confidence return to the market, hand in hand with increased activity.
But with New South Wales having been battling a housing affordability issue in recent years coupled with a recent crash in house prices, the state finds itself in a precarious position leaving everyone guessing as to what's going to happen next.
In September 2018, CoreLogic reported the average price of a Sydney property costs 9.1 times the average income, meaning it would take an average person more than 12 years to save up for a 20 per cent deposit.
If their loan-to-value ratio (LVR) was 80 per cent, this would also mean the average person would be required to devote 48.4 per cent of their post-tax income to paying off their mortgage.
The current Liberal government in 2017 introduced the Affordable Housing Policy which has attempted to put a lid on rising property prices by encouraging more residential development across the state.
This was coupled with a First Home Owner grant that provides $10,000 to first-home buyers purchasing a property worth less than $600,000 or alternatively building a new home priced at less than $750,000.
Furthermore, first-home buyers are not required to pay any stamp duty on homes less than $650,000, and receive a reduced rate on property priced between $560,001 and $850,000.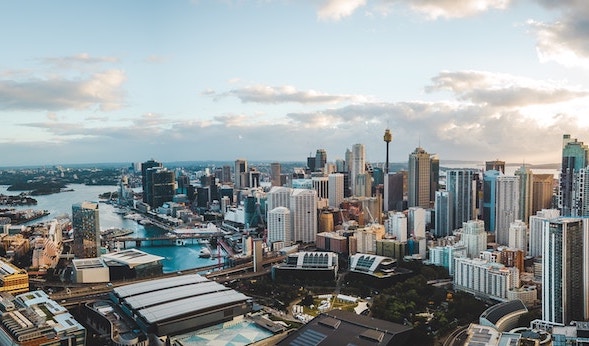 Had Foley claimed victory, the Labor Party too promised to introduce new measures to tackle NSW's housing affordability crisis.
The ALP pledged to allocate 25 per cent of any government-owned land fast-tracked for development to affordable housing and implement a 15 per cent "Affordable Housing mandate."
They also said that 15 per cent of dwellings that were designated as affordable housing would be first made available to low and moderate income earners which would help people secure housing and get on the property ladder sooner.
It will be interesting to see what impact, if any, the Liberal's victory has on Sydney's wider housing values which have suffered a stunning 11.8 per cent drop since March 2018.
AMP chief economist Shane Oliver believes there's no respite in sight and that Sydney property prices will fall a further 20 per cent in 2019 alone. Sydneysiders aren't the only ones with cause for concern, however.
Recent statistics have revealed that sliding house values in the Harbour City is spreading across the country with Melbourne (-11.8 percent), Brisbane (-1.3 per cent), Perth (7.6 per cent) and Darwin (3.2 per cent) also experiencing significant declines over the past year.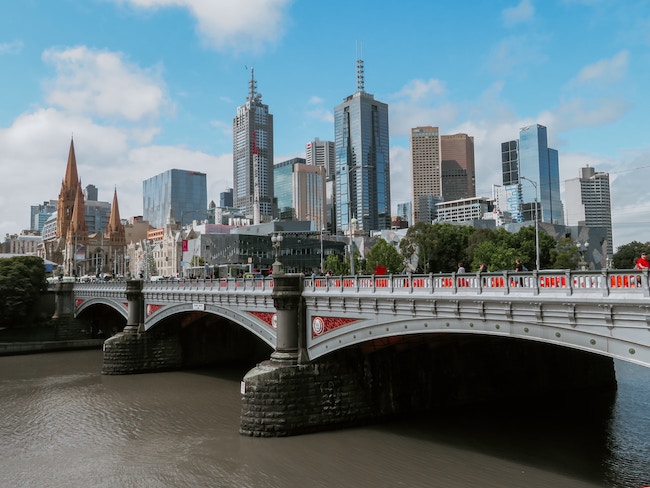 According to CoreLogic, out of the 46 capital city sub-regions across the nation, all but seven have experienced a fall in values over the past 12 months with the majority of regions that actually rose in prices being located in Hobart and Canberra.
Tim Lawless, CoreLogic's head of research, believes the pace in which home values were declining is starting to ease, but acknowledges that it's started to spread from the major hubs of Sydney and Melbourne to other parts of the country.
"While the pace of falls has slowed in March, the scope of the downturn has become more geographically widespread," he said.
With declining property prices now becoming a nationwide issue, there's now a much larger emphasis on the 2019 federal election – penciled in for sometime in May – and what impact it will have on the property market and in particular home loans.
The Federal Opposition announced last week that if they are voted into power in the next election they will put a stop to negative gearing except for new properties, and will slash the Capital Gains Tax discount from 50 per cent to 25 per cent.
Simply put, negative gearing is borrowing money to invest into an asset where the income you make from that investment is less than your expenses. Australian law, however, lets investors deduct any losses from an investment property from their taxable income.
This puts a large emphasis on investors trying to limit their losses until property prices hopefully increase and it comes time for them to sell.
There will winners and losers no matter the state of the market but if the ALP take power and abolish negative gearing like they've promised, this will directly impact the investor market and could result in less people looking to borrow money to purchase an investment property.
On the flipside, the end of negative gearing will be beneficial for first-home buyers and others looking to get a foot onto the property ladder as property will likely become even more affordable and it will become easier to get a home loan.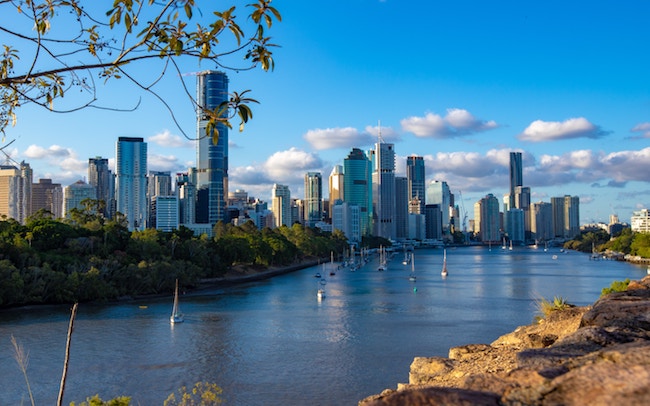 A report from SQM Research, investment advisers specialising in property investment, estimates that property prices will fall another 5-12 per cent nationally by 2022 if Labor scraps negative gearing.
When Opposition Leader Bill Shorten announced the proposed policy changes in February 2016, the Australian property market was running hot having risen an average of 8.7 per cent in 2015.
Mr Shorten at the time said his plan was to "put the great Australian dream back within reach of middle class Australians who have been priced out of the market for too long."
Evidently, the current state of the national market is a very different story to that of three years ago. Shane Oliver believes that with property prices already falling, now mightn't be the time to scrap negative gearing which would put more downward pressure on prices.
"The risk is that it just adds to the perfect storm that's around property prices at the moment, that it just adds to the uncertainty and pushes prices down even further," said Oliver.
It's important to note that despite the recent drop in prices across the country, all five major markets are still considered "severely unaffordable." Australians in the 1980s/90s could purchase an average home for two to three times the average annual household income after tax. Today, that number sits between five and six times.
"We all want more affordable housing, even I think it's unfair that young people have to pay so much for housing, but we don't want that increase in affordability to happen so quickly that it damages the economy," Oliver said.