It feels like only yesterday when you couldn't go a single day without hearing more about China's stronghold on the Australian property market.

Carrie Law, chief executive of Chinese property portal Juwai.com, described the state of the 2016 market as one where "money was falling from the heavens for vendors and developers."

Fast forward three years to the present day and Australia's property landscape finds itself at somewhat of a polar opposite.

While China still remains the nation's largest source of foreign real estate investment, Australia suffered a 65 per cent decrease in Chinese investment in the 2017/18 financial year due mainly to the implementation of tough new laws targeting foreign buyers as well as China's strict capital controls.

The majority of the nation's capital cities, led by Sydney and Melbourne, have also experienced significant price declines which are expected to continue for at least the next 12 months, leaving little wonder why the perception of the Australian property market has shifted from one of confidence to one of cautiousness.

However, according to a report released this week, the worst could be behind us – at least in terms of the drop off in Chinese investment.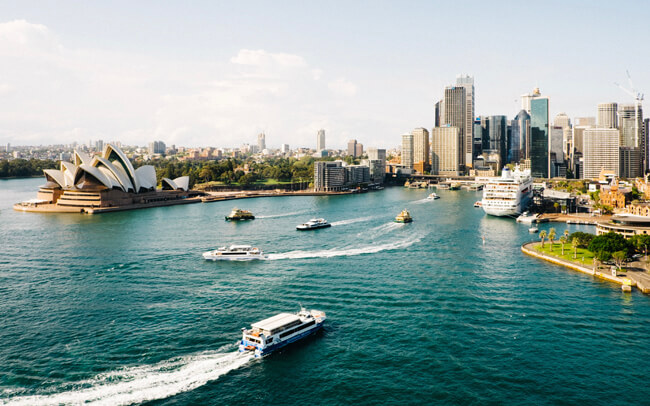 The Australia 2019 Outlook for Chinese Residential Real Estate Buying report published by Juwai.com suggests the amount of Chinese buyers of Australian homes is this year likely to remain steady, despite investors struggling to obtain finance and facing extra state taxes.

A general lack of investment opportunities in China, a possible transfer of funds from the United States to Australia due to the ongoing trade war and a weakening of the yuan are all drivers behind the rejuvenated interest in the Australian market, with inquiries jumping 58.1 per cent in Q4 2018 compared to the same period in 2018.

"Unlike Australians, the Chinese lack appealing alternative investments at home," says Law.

"Bank deposits earn unnaturally low rates of return, Chinese stock exchanges are still immature and were the world's worst performing in 2018, Chinese real estate is tightly regulated to make investing difficult, and peer-to-peer lending and private equity funds have collapsed due to fraud, poor management, and government crackdowns.

"Because few other appealing investment opportunities exist, Chinese have put 53 per cent of their wealth into real estate. In a 2018 survey, Chinese overseas investors named residential property their favourite asset class."

The report expects that China will remain the most prolific investors in Australian property over the coming year, and that Melbourne will once again be their most sought-after city.

"According to Foreign Investment Review Board data, Victoria receives about $4 of foreign real estate investment for every $3 that goes to New South Wales and for every $2 that goes to Queensland," says Law.

"Melbourne retains clear advantages over Sydney in terms of lifestyle, prices, and also a foreign buyer stamp duty that, at 7 per cent, is one point lower than the NSW equivalent.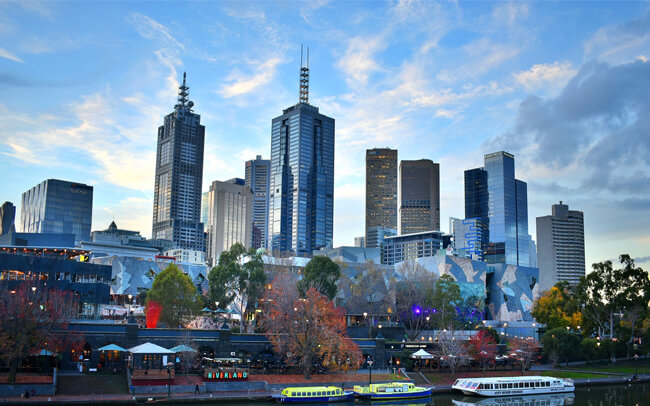 Law maintains that Sydney will keep its runner-up position, partly thanks to its global status.

"We see no chance Sydney will lose its No.2 spot this year. Sydney is better known among Chinese who consider it the iconic Australian city with the harbour, Harbour Bridge, Opera House, and Bondi Beach. Very few attractions in Melbourne have earned the same level of awareness among Chinese consumers," Law says.

Juwai expects Chinese buyers to continue to focus their demand on new and off-the-plan apartments and house and land packages, with outer suburbs predicted to "steal buyers away from more traditional inner-city locations."

"Where developers or third parties can provide financing, demand is likely to follow," says Law.

When market conditions were favourable and there was little holding them back from shopping around the Australian property market like kids in a candy shop, the Chinese showed just how much of an impact their investment can have.

Total Chinese investment in Australia rose over 1100 per cent between 2007 when the total was just $8 billion and 2016 when the figure peaked at an enormous $88 billion.

When the final figures are in, the Chinese are estimated to have spent approximately $130 billion on global real estate in 2018, a growth rate of about 3-8 per cent from the 2017 levels.

While the current state of the market is nowhere near as favourable as it once was, Law hints the Chinese interest – especially in the Australian market – could again skyrocket if conditions and timing are right.

"The huge reservoir of Chinese demand is like water held back by a dam. That dam consists of capital controls, onerous Australian foreign buyer taxes, and the difficulties obtaining financing in Australia," Law says.

"A substantial change in any of these areas could lead to a corresponding increase in buyer activity."
---