Up to a quarter of real estate agents could soon find themselves without a job as the dust settles following a lengthy boom in the property market.
After an unrelenting five years that saw property prices soar to never seen before amounts, it seems the Australian property bubble has finally burst and agents will be the ones who bear the brunt of the long-overdue downturn.
Malcolm Gunning, president of the Real Estate Institute of Australia, told The Australian that the loss of jobs was inevitable following the collapse of the property market, especially in Sydney and Melbourne.
"What we see is a lot of opportunists come into the market when it's a bull market, and yes we will see jobs shed because we will see less turnover of property," Gunning said.
"This is really a market for experienced real estate agents and I would expect about 20-25 per cent of our residential agents will leave."
Gunning's sentiment was echoed last week as high-profile agency McGrath's shares plummeted 17.2 per cent coupled with a 25 per cent profit downgrade.
---
Due to the soaring prices many people have begun opting to renovate rather than buying something new, with the Housing Industry Association forecasting that more than $35 billion will be spent on renovations in Australia in 2019, $2 billion more than what was spent in 2016.
While agents are able to earn higher commissions on more expensive properties, the fact that more people are choosing to renovate means that agents are now finding it harder to make the sale in the first place.
Charles Tarbey, chairman of Century 21, believes agents that relied on social media to drive business would be the first to suffer once the Sydney and Melbourne property markets cooled down, saying people no longer "stand up and throw money at you."
Receiving more and more calls asking if he has a buyer and seeing less people attend open homes and auctions, Real Estate Buyers Association president Rich Harvey says agents will find it tougher to make ends meet now the property boom is over.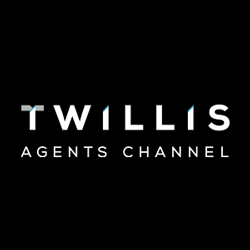 "We've had five years of unprecedented boom and a lot of new agents coming into the industry in favourable conditions," he said.
"Now that the boom has run its course and getting a loan is more difficult because there's been a restriction on lending, agents are going to have to work for their money."
For those agents short on stock or wanting to earn more money, Twillis is an online trading platform for agents to access all property types and allowing agents to view the open commission rates with transparent conjunction agreements. 
Essentially, Twillis' aim is to break down property boundaries and allow agents to sell any property type, anywhere in Australia. Whether you're a residential agent, commercial agent or project agent, there are always new listings available on Twillis.
As obtaining listings and selling properties becomes increasingly more difficult, agents need to grow with and adapt to their changing industry. By joining Twillis, agents can ensure they get ahead of the game and then stay there.
To view all listings you can obtain through Twillis, click here.
---
RELATED COVERAGE
Why the Australian Real Estate Industry is About to be Turned on Its Head